Want to support Athletes Serving Athletes in ways that don't involve running? You're in the right place!
Looking for running opportunities – become a Wingman today!
NON-RUNNing opportunities
The volunteer opportunities below are for anyone — whether you're a Wingman or not, if you're a family member or a friend of someone involved with ASA, we welcome you to sign up to volunteer at any of these events!
Bring your family, your friends, or your school group to pass out water and cheer on ASA teams and other runners at some of Baltimore's most beloved races!
Come help out during race day for the Charles Street 12 Miler or ASA RunFest 2023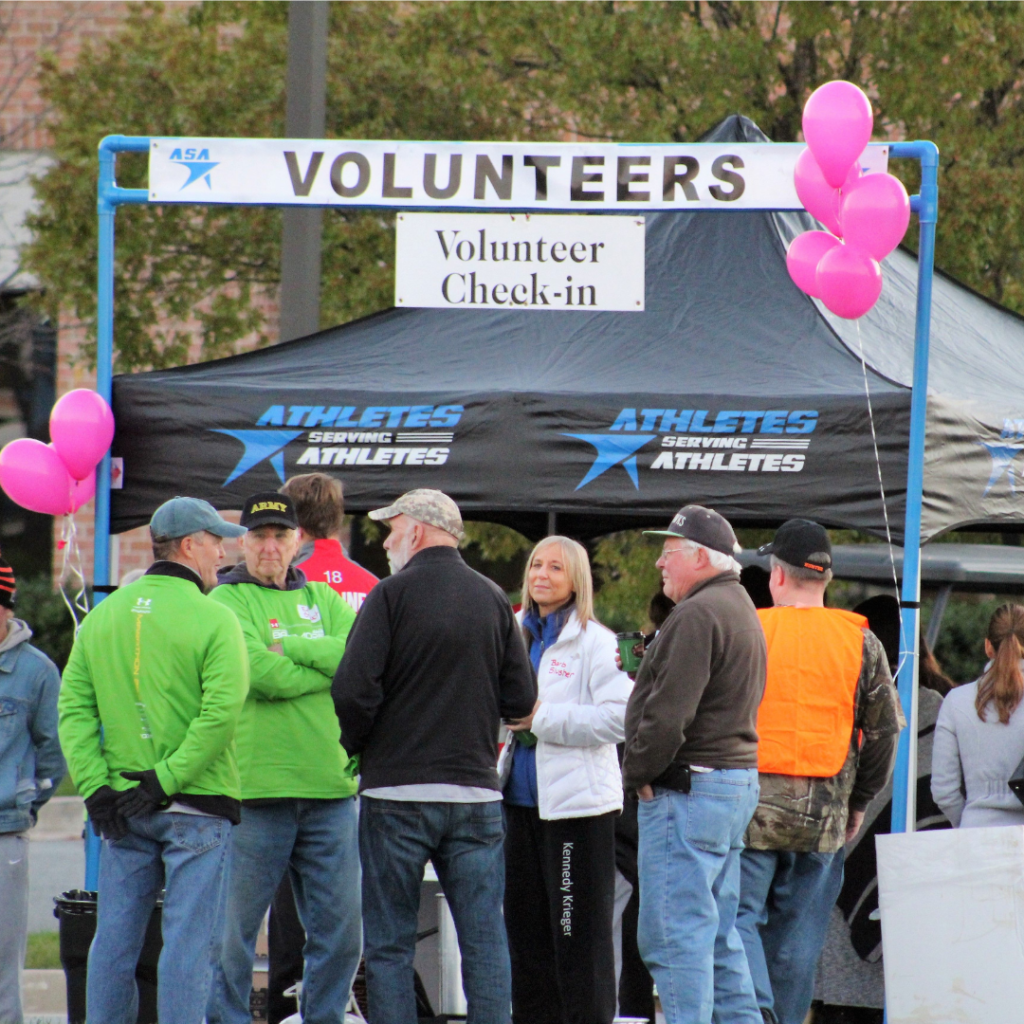 students - start an ASA CLUB!
Take advantage of various student opportunities for groups and individuals with ASA.
WINGMAN FUNDRAISING CREDITS
The following options are for active Wingmen looking for additional ways to earn credit toward your 2023 Fundraising Commitment of $365 by December 15th.
VOLUNTEER AT WATER STOPS & RACES
Volunteer at any of the water stops or races above and earn $25/hour served.
REFER A FRIEND TO THE WINGMAN PROGRAM
Earn $50 for each friend that becomes an official ASA Wingman.
DONATE A SILENT AUCTION ITEM
Earn $50 for each item valued at $50 or more.
INVITE FRIENDS & FAMILY TO YOUR RUNFEST TEAM
Earn $10 for every person added to your RunFest 2023 Team. Any funds raised on your team page as Team Captain will be applied to your 2023 Wingman Fundraising Commitment. (If you join another Wingman's RunFest team, the funds raised will only be applied to the Team Captain's page.)