TOGETHER WE
FINISH!
FINISH!
FINISH!
We elevate the quality of life for individuals with limited mobility by empowering them to train for and participate in mainstream running events.
DONATE TO ASA TODAY!
Help us empower Athletes living with limited mobility this holiday season.
THE ASA HOLIDAY SHOP IS
BACK!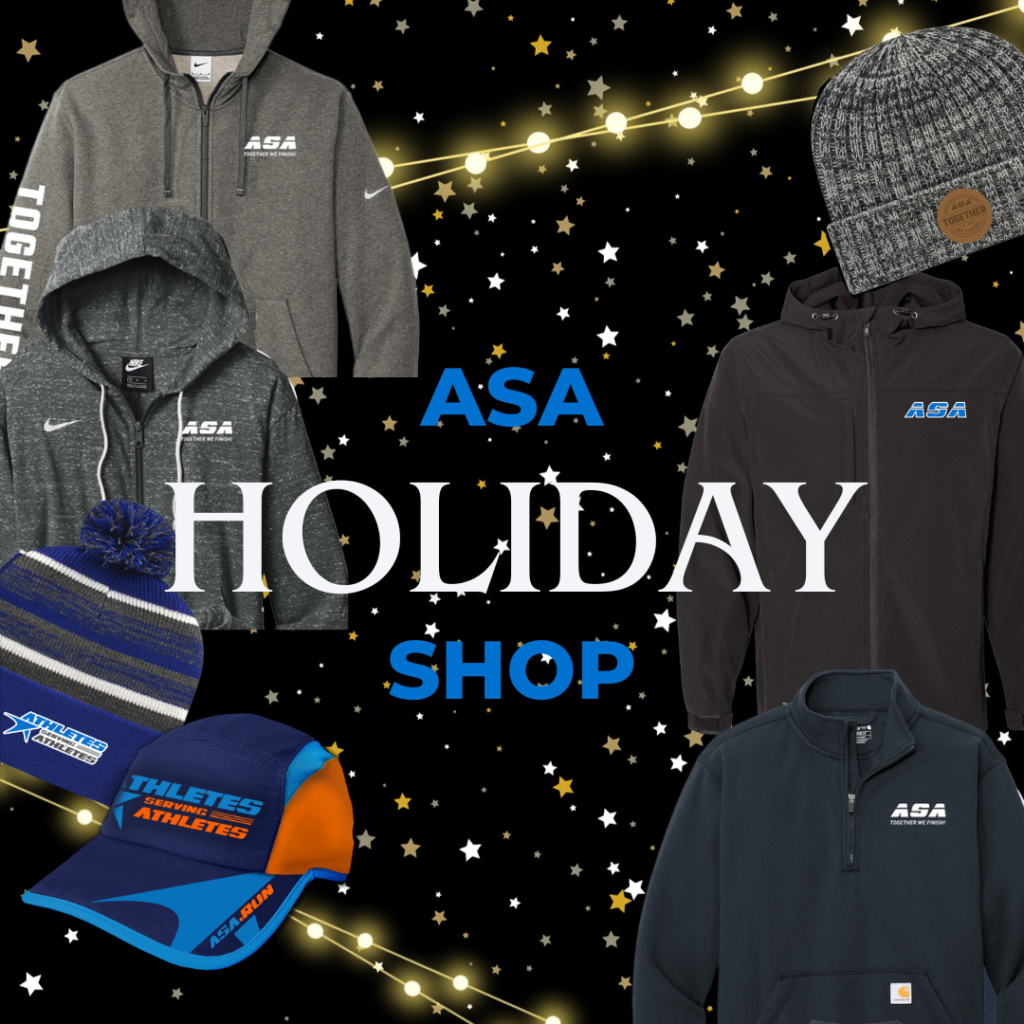 Shop online for your favorite ASA gear from Wednesday 11/1 through Thursday 11/30!
Grab exclusive merchandise that's normally only available at a handful of in-person ASA events throughout the year. Hoodies, hats, bags, and more all make great gifts, and perfect stocking stuffers! New items have dropped – check them out today!
Wingman Program
Learn all about how our Wingman Program works.
THE POWER OF WE
View our movie "The Power of We" and watch The Wingman Program in action!
ABOUT ASA
More about how ASA came about and our vision for the future.
I was desperately searching for INSPIRATION to get back into racing again. I saw that smile and just KNEW I wanted to have fun like him. Who smiles like that in the middle of a race?! James does. Our teams do. I do, since joining ASA.
There are endless opportunities to get involved with ASA. Our community is welcoming, strong, and supportive. It is a truly rewarding organization to be a part of.
I love ASA's "never give up, never quit" attitude. It not only buoys me through difficult parts of a race, but also keeps me going when facing life's challenges (especially this year).
help support the wingman program
Your contributions make it possible for us to  provide our Wingman Program at no cost to the ASA Athletes and Families we serve.
This program includes organized training runs with experienced Wingmen, admission to mainstream running events, access to racing joggers, opportunities to connect with the ASA community throughout the year, and more.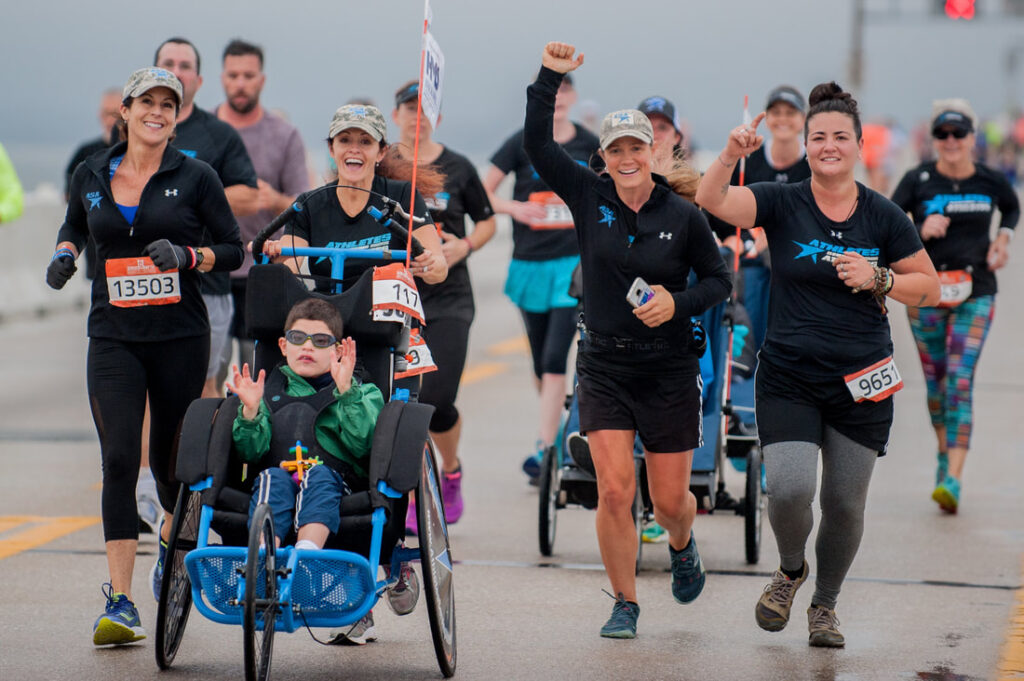 Meet the ASA Athletes we serve and get to know their stories. 
THANK YOU TO OUR SPONSORS