ASA SPOTLIGHT: DAVID PRICE
ATHLETE SPOTLIGHT
Join us each month as we interview and feature members of the ASA Community! This month, we're shining the spotlight on ASA Athlete David Price!
Tell us a little more about yourself. What would you like readers to know?
My name is David Price. I'm 32 and I have cerebral palsy. I suffered from a brain hemorrhage at birth. I was born at 28 weeks and only weighed 2 lbs 7 oz. Despite that, I am VERY verbal and VERY outgoing. I use a motorized wheelchair to get around. My interests include the Baltimore Ravens first and foremost. I'm a huge Ravens fan. Other interests include art, music, dancing, video games, and professional wrestling. I've even sold some of my art and donated some to ASA as part of a fundraiser! You can find my art on Facebook at David Price's Paintings.
What drew you to ASA? When did you start?
The question is what drew me to ASA, but my answer is who drew me to ASA. I met Corey Ward at my former day program and she informed me about ASA. I went to my first practice run and I enjoyed it very much. I decided I wanted to be part of the team. My first race was in May 2017 and I'm still going strong!
What do you love most about ASA?
I enjoy sitting in the jogger and cheering my teammates on. Meeting new people is great too! Everyone has been wonderful. I'm thankful to be a part of an amazing organization. So many amazing people willing to run and spend time with those of us in the disability community who wouldn't be able to experience racing otherwise. I also love that we sometimes get together to do other things as a group when we can.
Tell us more about the people you have met through ASA.
I got to know, who I now refer to as my sister, Corey, much better. I've met so many great people because they were my Wingmen at races and practices. I often think about PG and I running together and singing country music. Good times! Everyone is great!
What is your favorite part of race day?
My mother absolutely disagrees, because unlike me, she is not a morning person at all, but my favorite part is getting up really early in the morning. Other things I enjoy about race day are getting to know my Wingmen better and talking trash to Corey 😊. Yes, I know our slogan is "Together We Finish", but sis and I have a running joke saying "you're going down" to each other.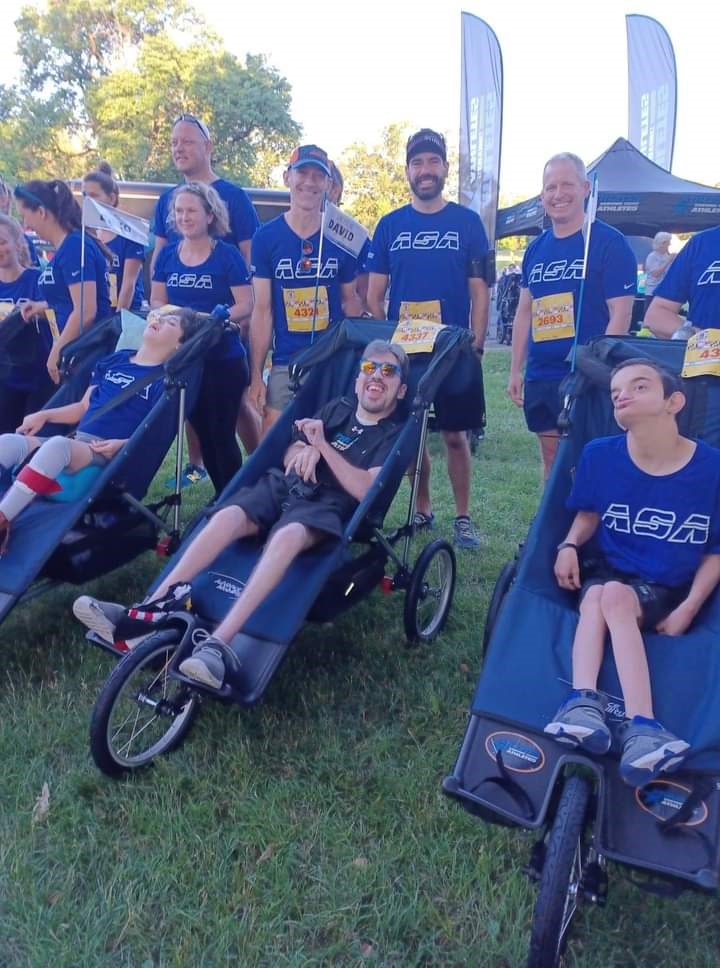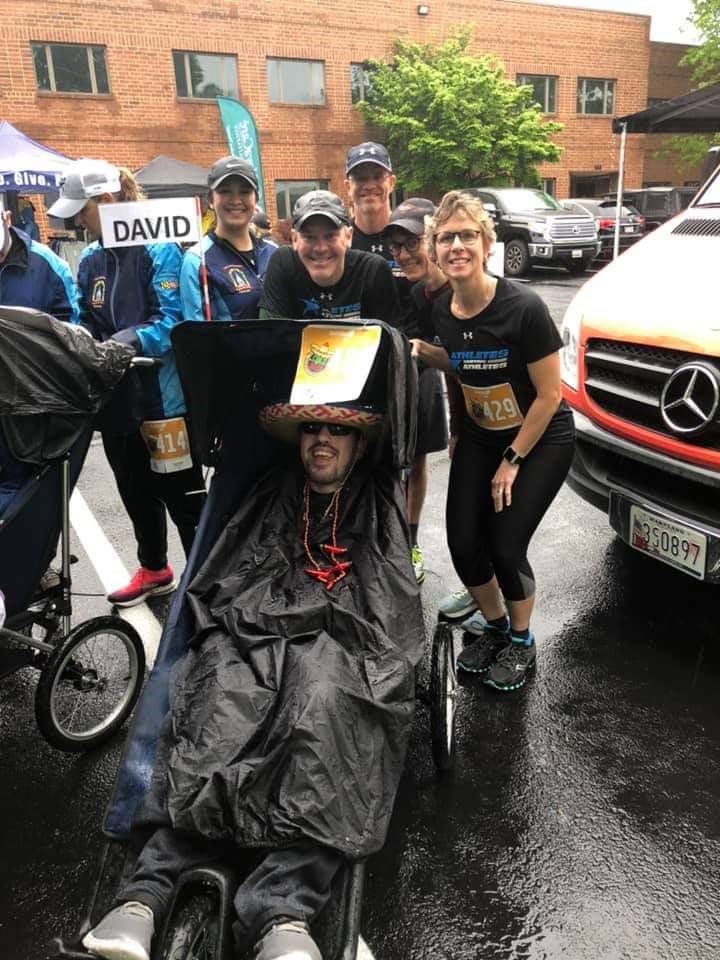 What is your best ASA story to date?
One of my most memorable races was the Cinco de Miler in 2019. There was pouring rain, mud, sand, music, and lots of laughs. I thought it was the 2nd coming of a Noah's Ark-like flood!! Man it was pouring. I actually had to come home and change my clothes that's how dag'on soaked I was. It was so much fun. I've never enjoyed playing in the rain before, but I certainly did that day.