ASA Spotlight: Jen Wachob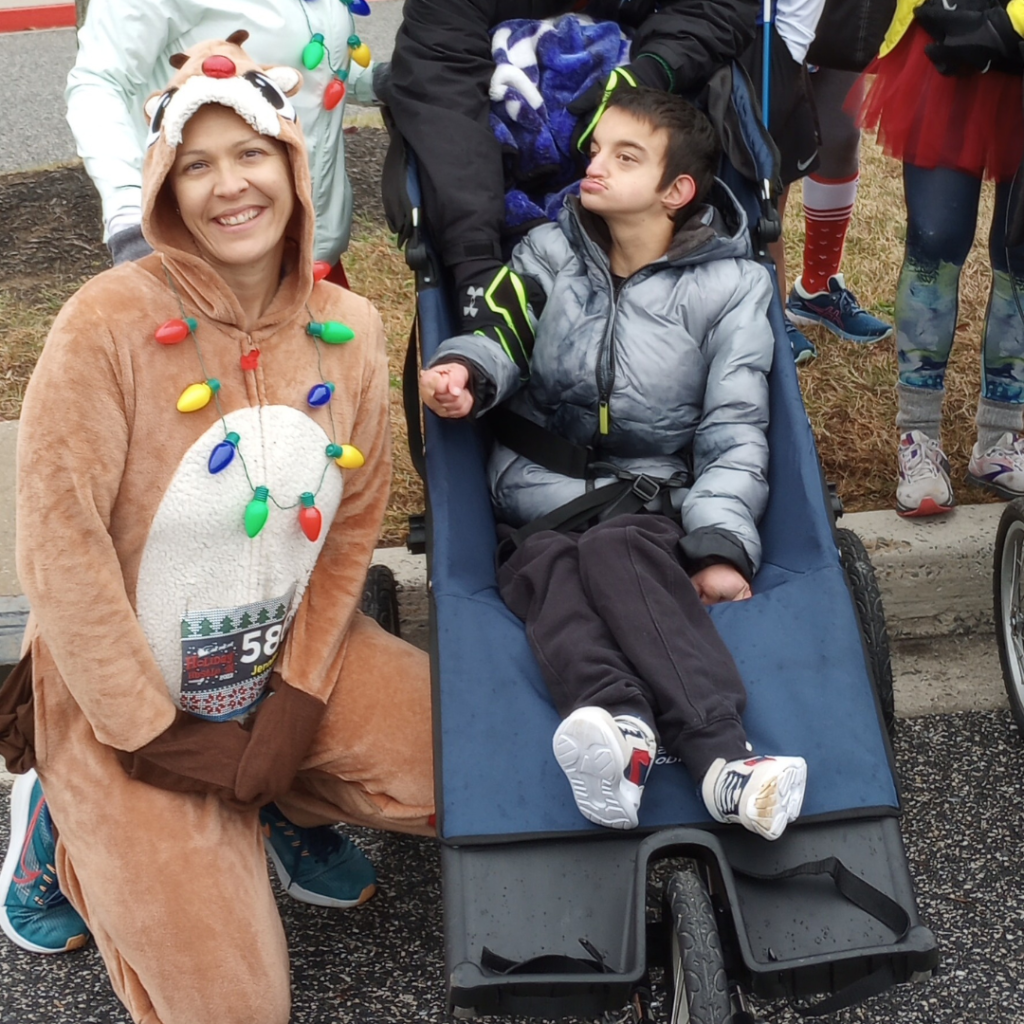 Join us each month as we interview and feature members of the ASA Community! This month, we're shining the spotlight on ASA Wingman Captain Jen Wachob!
1. Tell us more about yourself. What would you like readers to know?
My name is Jen Wachob and I am excited to be part of ASA for another fantastic year!
2. What drew you to ASA? When did you start?
I started with ASA in 2018.  I had seen them on the race course, as well as being told about the organization through Grace Fellowship Church.  I finally worked up the courage to walk up to the tent at the Baltimore Running Festival and signed up to be a Wingman.  It was one of the best decisions I ever made.
3. What do you love most about ASA?
I love working together with the Wingmen and Athletes.  There is such a positive atmosphere and everyone loves working with each other.  We are all out here for a common purpose, to ensure that each and every Athlete has a positive and fun experience. 
4. Tell us more about the people you've connected with through ASA.
I have great admiration and respect for all of the Wingmen and Captains. They all have such huge hearts and it shows on and off the race courses. I know it sounds cliché, but it warms your heart to be around such a positive and supportive group.
5. What is your favorite part of a group run?
My favorite part of a group run is enjoying a nice relaxing evening doing what we love:  running and helping others. 
6. What is your favorite part of race day?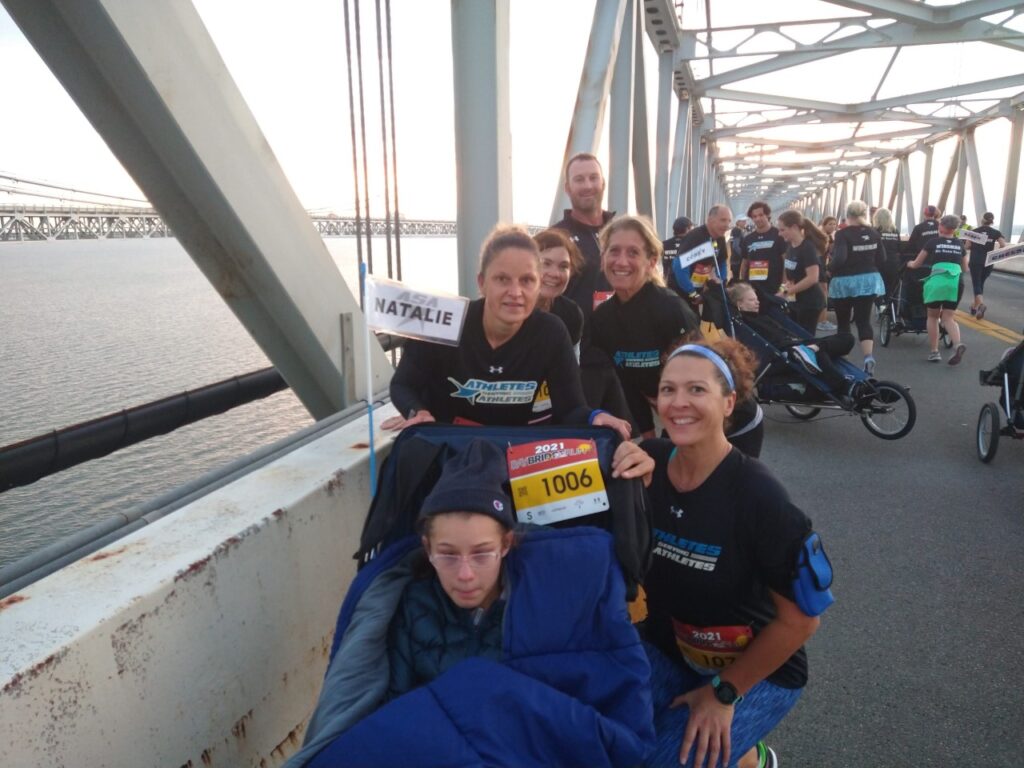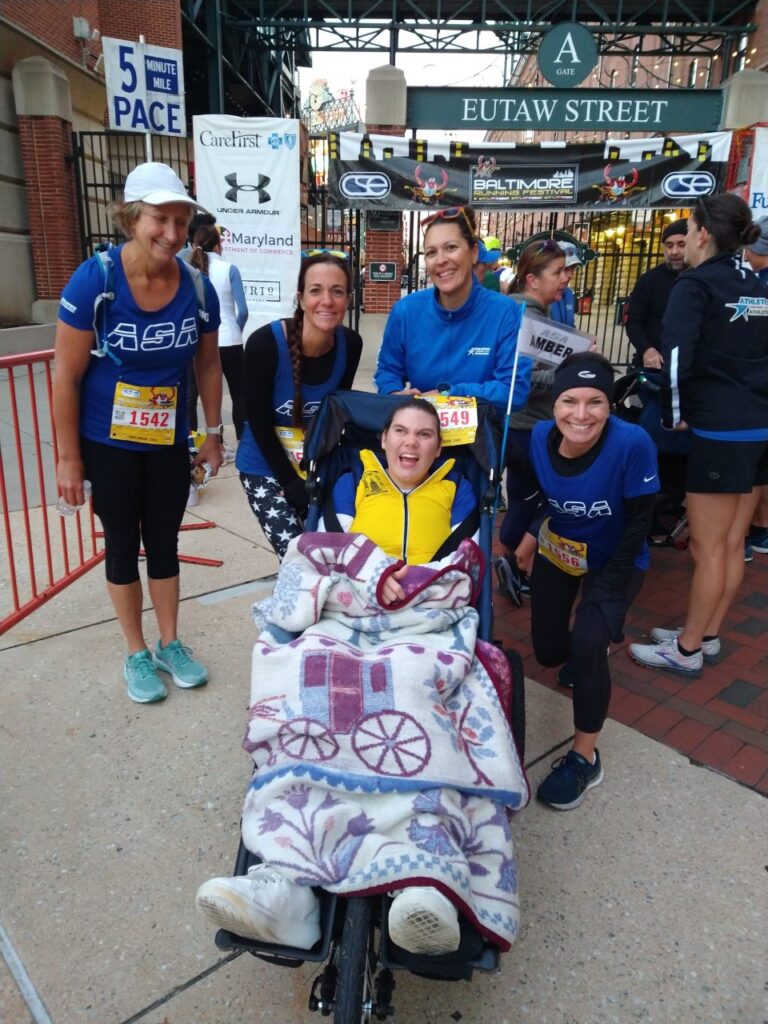 The excitement of race day and seeing the joy on the Athletes' faces!  It doesn't matter if we are meeting at 4am or 4pm, it all has the same amount of excitement!  It is a great feeling to run races with ASA and just enjoy the time together.  There is no pressure to be the first to finish, we all finish together as a team.  I tell new Wingmen that this race is about the Athletes and that this is their time, so just relax and have a great race!
7. What is your best ASA story to date?
I have so many, it is hard to choose!  I think one of my favorite memories is watching the sun come up over the Bay Bridge as ASA started the Bay Bridge run and we were the only ones on the bridge.  It was such a once in a lifetime moment.