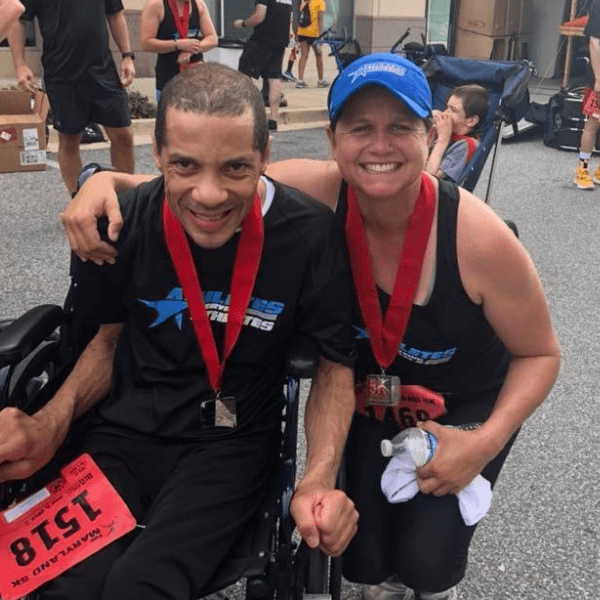 Eight years ago, Kerry Blackmer was ready to quit running. Mentally and physically burned out, she had decided to drop out of the Frederick Running Festival Half Marathon mid-race. But as she neared the relay point where she would have bailed and boarded the bus back home, something happened. 
ASA Athlete Kendall and his Wingman Team whooshed past with a sudden burst of energy. It seemed like they were running with a purpose and having a blast doing it — and that energy was contagious. Kerry changed her course and followed them to the finish line, maintaining the same pace and riding the second wind they had unknowingly gifted her.
When she arrived home later thay day, she found Athletes Serving Athletes online, and signed up as a Wingman without a second thought. She was at the very next Group Training run that Friday. 
Now, eight years later, Kerry runs regularly with ASA serving as both a Wingman Captain and Frederick County Community Coordinator.